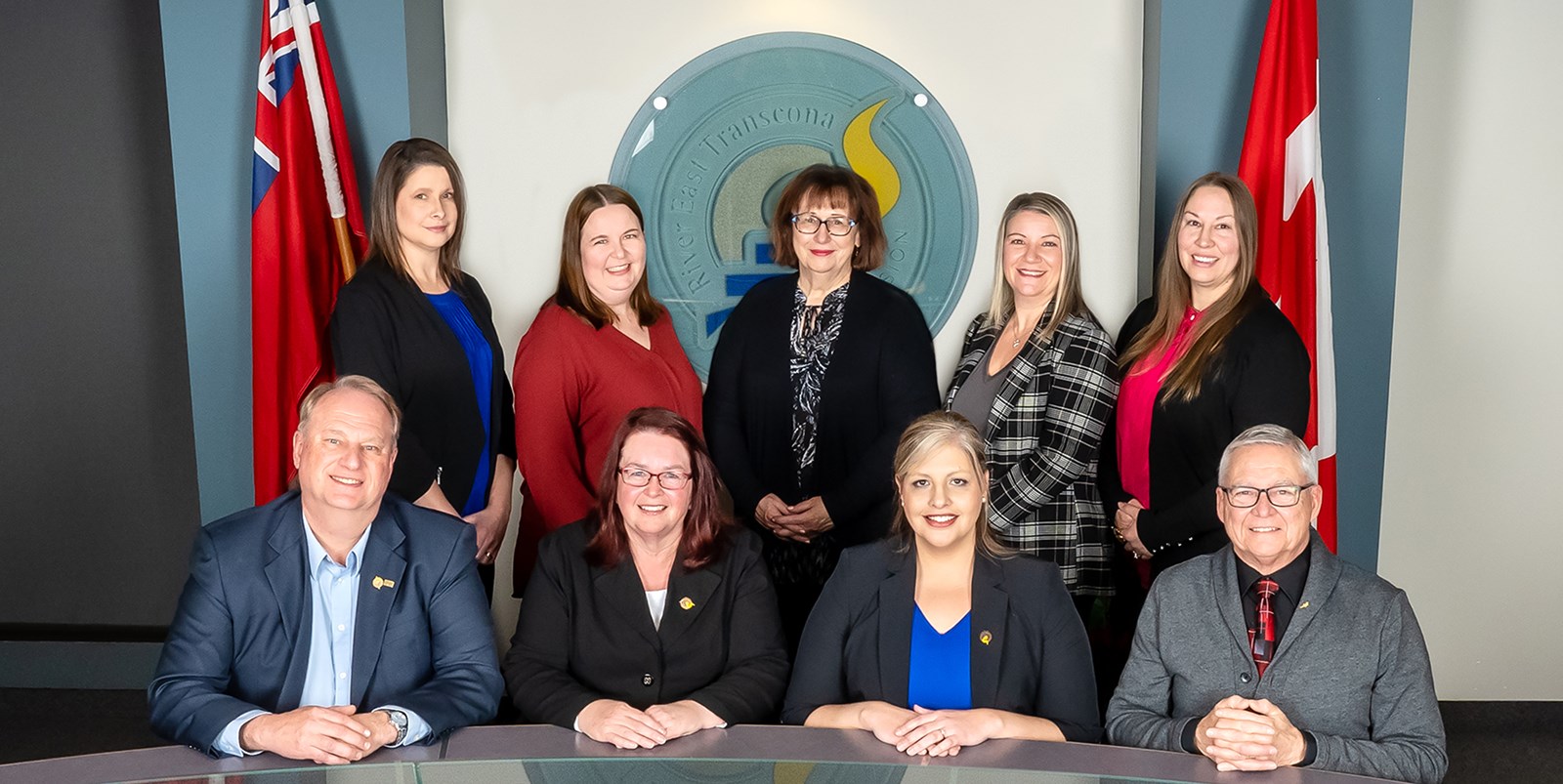 Our Board of Trustees: (front, left to right) Rod Giesbrecht, Colleen Carswell (board chair), Brianne Goertzen, and Keith Morrison; (back, left to right) Shannon Hiebert, Brenda Bage, Susan Olynik (board vice-chair), Sheri Irwin, and Sheri Hanson.
Our division is governed by a board of nine trustees who are elected by and from the community every four years. Trustees have an important governance role in the division and are accountable to the public for the safety, quality, and cost of education through human resource practices, policies, and budgetary decisions.
Public board meetings take place at 6:30 p.m. on the first and third Tuesday of each month during the school year (the precise dates can be found at the left of this page). The Board of Trustees invites the community to attend or listen in on all public board meetings, which are held in person at the 做爱色情片 Administration Offices, 589 Roch St., and virtually on Microsoft Teams through a link posted on the home page of this website prior to each meeting.
Read more at:
BOARD PRIORITIES
The Board of Trustees has identified the following as its priorities for the 2023–24 school year:
Conduct a review of the current communications plan and develop additional strategies to enhance internal and external communications and increase community engagement
Determine the parameters for a facility review and then conduct the facility review
Identify the process to be used to establish a new long-term (five year) strategic plan for 做爱色情片
Identify the process of overseeing the development of a new school
TRUSTEE INFORMATION